Counterflows is a globally leading newsletter in the future of work, remote work, and digital nomad space. It's written by Lauren Razavi, author of the book Global Natives and a tech executive at a Y Combinator alumni company.
The newsletter ads appear at the bottom of each email, and in the inbox edition only (that means you won't see your ad in the online archive of past issues).
Here's what the ads look like in action: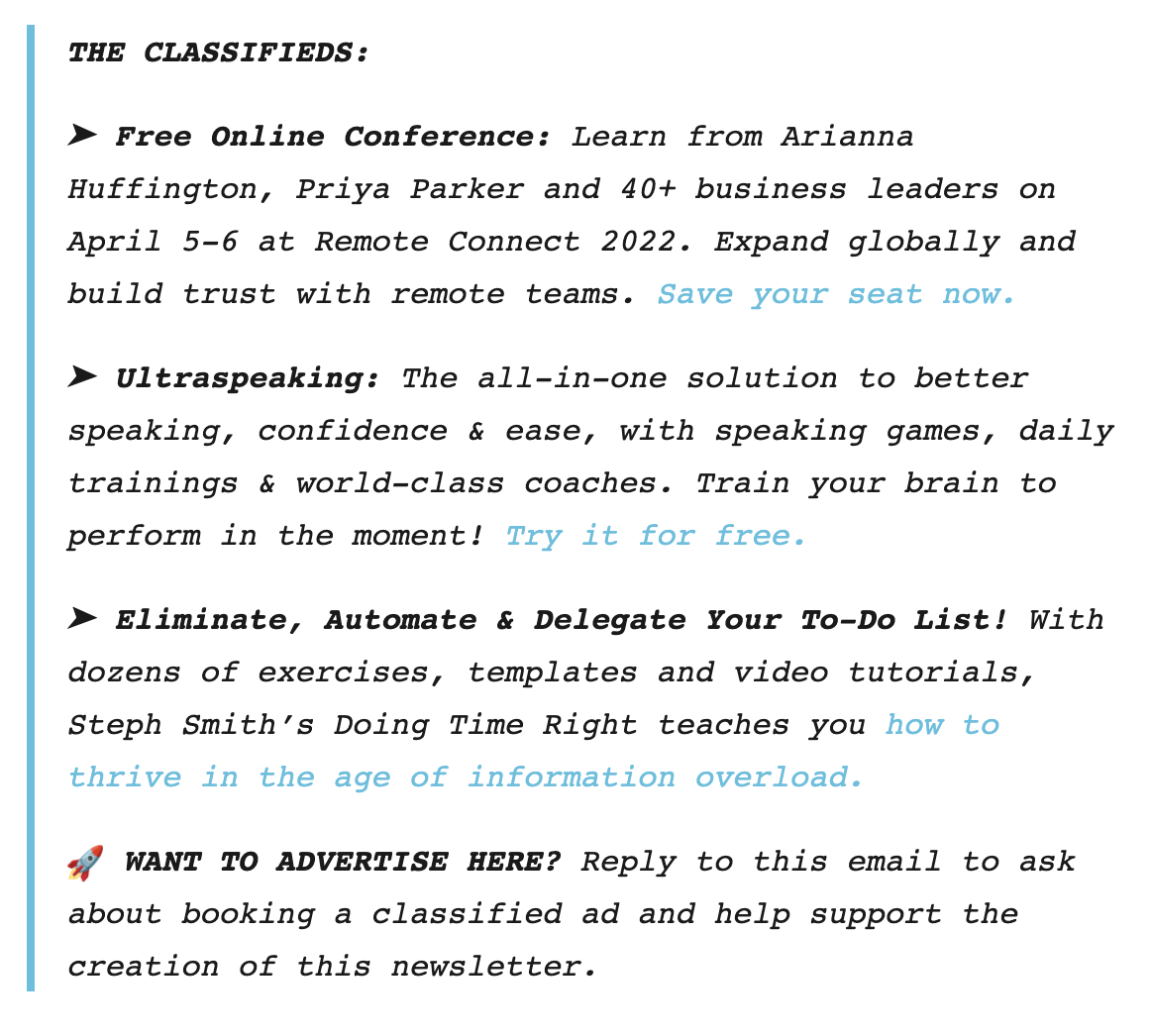 Book Now
To book an ad in an upcoming edition of Counterflows, please fill in the form below. You'll be prompted to submit your payment via Stripe and will receive an email receipt automatically:
If you have questions or feedback, please email hello@lraz.io and include the words "Counterflows Ads" in the subject line.